When I sat down to write today's blog post for my 30 day blogging challenge, I had no idea I would end up scrapping it and writing this one instead. See I'll be sharing some cool content syndication secrets in a few days in promotion for my new product. Shhh… it's just about ready. So this is a little premature but I'm going with the flow here.
Anyway I took a look at Google just to see how  yesterday's 9/11 tribute post is ranking. I didn't expect to see any results really, but I looked anyway. There it was…spot #10 for a 10 year old keyword!
Now you'd think after 10 years and the millions of hits on hundreds of videos, and the thousands of pictures, arctics and news footage, it would be nearly impossible to rank for such a keyword as "September 11, 2001."
In the video below I share some syndication secrets for pushing your content to the world. Take a look and I'll be back in less than 9 minutes!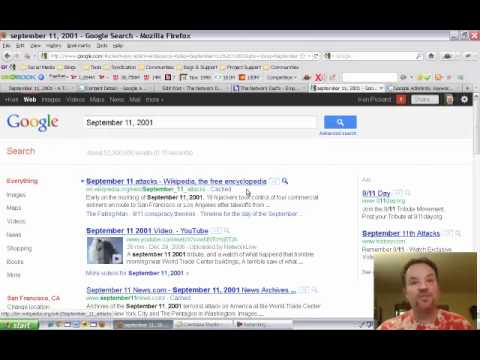 So you heard my little confession huh? Did you pick up any other content syndication secrets? OK so there was a plan the whole time, however I'm still shocked at the ranking. Will it stick? Who knows…I'm not going to keep pushing extra content or articles for it. But the point remains that group collaboration is an incredible way to build a tribe around something you are passionate about. Think of it as…
Tribal Content Syndication!
Ken Pickard
The Network Dad
P.S. Share your thoughts around the concept of group blog posts. Do you think a collaboration periodically would allow you to meet other bloggers who would champion a cause with you? What about driving awareness for a charity or network marketing company? I see the possibilities are endless…what about you?
P.S.S Leave a comment below for the community and let me know if you would be interested in a collaboration. And if so what would you want to write about? Resources mentioned in today's video are Ping.fm and Tribe Pro