Limiting beliefs…What are they and how can you deal with them once and for all?
Welcome back to another edition of Mindset Monday. last week we talked about how to not be attached to the outcome. Future episodes will include how to be your best self, how to build your brand, idteify you POV and much much more!
Who knows I might even break out a little "Think and Grow Rich" on you.
But this post is all about Liming Beliefs. In fact I've wanted to bring this issue up for some time. One of the biggest and most challenging things I've ever worked on in my business has been ME. I'm a recovering limiting belief participant. The whole thing about not being worthy, can't do it, not smart enough, can't talk to people…yep, right here baby!
I used to joke that I could not lead you in silent prayer if we were the only two people int he room. You can read that again of you didn't catch it the first time. And you may think "That's just because you were shy." True…but it's more than that. Lets just say I had a challenging childhood. But here's the kicker.
I knew two things that saved me and allowed me to grow.
1. There were others who had it worse than I did.
2. I had a dream of something more…something better for my life.
I'll tell you more about that after this video..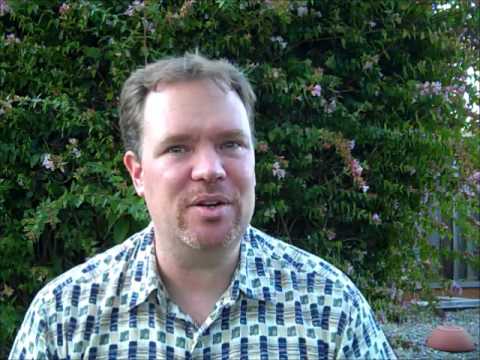 A different take on how to handle limiting beliefs? I know some people would say to kick em to the curb. But when you do that they seem to creep back into your life don't they?
You absolutely should handle them, but it's how you go about it that makes the difference.
The Not-So Secret Dangers of Limiting Beliefs
I'm not about to leave you hanging here with the end result in mind of how to handle limiting beliefs. I also want to empower you as to why these issues need to be addressed in the first place.
See the image above? I need to give props to the owner of 'How To Live Happily'. You can read his entire post on Limiting Beliefs there as well. Now lets dissect that image real quick.
Warning…this gets a little personal.
Painful Experiences
I mentioned I had a challenging childhood right? Now I don't blame anyone for the way I was raised as some people were influenced by others and well "it is what it is." But I can clearly see the effects of physical and verbal abuse. I can also tell you that how I raise my kids in a more healthy positive environment is the ONLY WAY kids should be raised.
With that being said thought, there have been several times in my life where I learned the hard way and have had to suffer the consequences. And as much as I love my kids I do allow them to make their own mistakes occasionally. As long as we can learn from them quickly we can guide ourselves not to repeat them. Most of them anyway.
It's these painful experiences that normally cause people to error on the side of caution the next time around. That can be good and bad at the same time. We learn not to do certain things so we can be safe. But sometimes we limit ourselves by being safe.
What if we can empower ourselves to learn from these painful experiences instead of retreating.
Failing forward instead of doubting ourselves?
Limiting Beliefs
Doubting leads to fear and fear leads to hate and hate leads to anger… A "little Jedi" humor.
When I was a kid I was scolded and punished for things. Some of it was my fault while others were not. I was constantly double checking myself and always cautious of my surroundings. I only realized later that it was like walking on egg shells. Because of this
I never wanted to have any one over. I didn't want anyone to know what was going on at home.
I can only remember having a couple of birthday parties by the time I was 18 because I would always say no I didn't want to have one. My self esteem was pretty low. My grades kinda sucked, and I never did that well in sports.
But I always knew that there were others who had it tougher than I did and I had a dream for something better.
I'm sparing some of the more rougher details. But I share this only to draw attention to how we treat others and how such a little thing as put downs vs build ups affect people.
limiting beliefs can so easily be passed on to others weather you realize it or not. This is why empowering others is such a hot button of mine.
"Be the one who nurtures and builds. Be the one who
has an understanding and a forgiving heart one who
looks for the best in people. Leave people better
than you found them."  – Marvin J. Ashton
Fear Based Choices
I remember clearly 4 separate events where fight vs flight kicked in because of fear based choices. One of them turned out to be the best choice of all. But none of these were pleasant by any means.
But we make them.
We live with them.
I remember getting caught in a lie trying to save my butt, but realizing that it was to late. Often times these would spiral out of control. I choice the wrong path out of fear. A few times it was self preservation, but most of the time it was stupidity. What do kids know anyway right?
Actually you'd be surprised. or at least I was when I started having kids. How many choices have you made out of fear? I know there is a healthy fear and then there is a frightening fear.
Limiting Beliefs Recovery Plan
Can we change this cycle?
Do we dare?
What if we take hold of these limiting beliefs and actually address them? Like in the video. We don't ignore them. We don't dismiss them. We simply understand that they are there. We don't give them any more energy than to say…
What is the worst that can happen?
What would happen if we started taking the action we're afraid of?
Think about this…
You're building a business and you need to contact a few people. The instant you started thinking of someone you hear that voice that says "They wouldn't be interested."
The very next second you pick up the phone and call them. Just to have a quick conversation. No warm up. No second guessing. No intention of pitching. Just a quick call to connect.
What would happen if you started to react to the positive impulses as counter measures to these limiting beliefs?
You already know what would happen. I'll leave you with this. You don't need to suppress these issues, but to embrace them.
What's the worst that can happen?
Ken Pickard
The Network Dad
Be bold and leave a comment for the community. Tell us how you have handled limiting beliefs.