Welcome again to another edition of Mindset Monday. Today we're talking about the concept of "Grow Where You Are Planted."
I first heard this term coined by Dani Johnson. If you don't know who she is, then my guess is you're brand new to the home business arena.
I first met Dani about 7 years ago when our team started using her training. See we were missing an important piece of what it really takes to build a successful home business. That piece was a duplicatable training system.
We knew that we could bring people into our business, but the retention rate was pretty low. I believed in the products we were promoting at the time, but we were doing all the trainings. And if you've been around for a while building any kind of business then you know that people join people, but the system trains them for you.
So Dani Johnson was our trainer. All we did was bring people to her events and her calls and our teams grew like crazy. In fact I tossed about 10K of my own money to follow Dani for about a year. More info about Dani can be found at Dani Johnson.
I'll tell you some of the other great lessons about Dani and her trainings later. But for now lets dive into today's Mindset Monday.
Mindset Monday – Grow Where You Are planted
Watch the video and then lets chat about what this concept means to you…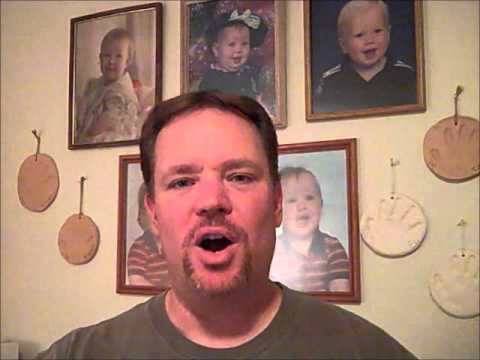 Quick fun story…
Don't be a crow. I heard this on a tv show some time back.
There was this crow who wanted more. He liked his kin folks sure enough, but wanted to be like the peacock, whose feathers are bright and wonderful.
So he got a bunch of used peacock feathers and dress up to look the part. He strutted over to the other peacocks and was shocked when they grabbed all his fake feathers and shunned him saying "You are not a peacock!"
Shameful he walked back to his fellow crows and was shunned yet again. They said. "You are no longer one of us."
I'm sure you can find the moral of the story right? Be yourself, be true to who you are. Don't try and be someone else. This fits with today's Mindset Monday as we explore the concept of growing where you are planted.
Make the most of what you've been given so far and you shall be given much more.
Ken Pickard
The Network Dad
P.S. how does this concept of "Grow Where You Are Planted" fit you? Have you witnessed any aha moments in your marketing journey where others could use this advice?