Welcome to another edition of Mindset Monday. Today is an extra special day as it is a federal holiday here in the states and Canada. The first day of September is called Labor day and is a day where we honor working people.
A day of rest if you will, that also indicates the end of summer and the beginning of the school year.
I can hear all the excitement and rejoicing from mom's everywhere!
Back to the subject at hand.
Last time we talked on Mindset Monday we covered the issue on how to handle limiting beliefs. Lots of great comments shared on that post.
Before we jump into today's quick video I want to mention two things that I KNOW my business building buddies can appreciate.
1. You need to have a HUGE why if you really want to succeed online or offline! Most people start out with what they need. You've all heard this…I want to make $10,000 a month." And of course setting your financial goals is one way to get started. But that's it…a way to get started. This is where most people have more month at the end of their money and they want to change all that.
At some point the goal starts to shift to what others need and how you can help them. Especially if you are building a business where people are involved. In my opinion this is where it really should start, but lets face it…it's not all unicorns and rainbows.
Somewhere between, I actually have more than enough to pay all my bills and it's been at least 5 days since you've refreshed your genealogy list, you get a bigger vision. This is called…the cause.
The cause can be things like; retiring working moms AND dads, building wells in 3rd world countries, buying $2,000 worth of toys just to donate them to Salvation Army…every month.
2. This little thing called "The How" trips ups even the best of us at times. Yes we quickly moved from the why to the how. From the dream to the reality and boy does it bite.
The how is the first hurdle in building your online brand. It's your first no..or your hundredth no. It's what happens we you get your first unsubscribe or your first hate mail. It's everything from putting all the pieces together and seeing them fall apart while you're sitting their wondering what just happened.
The how is all the details that cause us the stimulation overwhelm experience.
Now what if I told you the how doesn't really matter? I know all those things like auto responders and funnels need to be build, but hang with me for just a sec.We all know that "The Why" is much more important that "The How" but what if it's even easier than that. What if it really comes down to our frame of reference?
See lots of people are looking for the fix to their situation and they struggle to find it. And then there's lots of other people who know what to do but struggle to get it done.
Looking for the end result is not where it's at.
We need to understand that the journey is the actually destination.
Lets pick up the video and then we'll come back to wrap it up.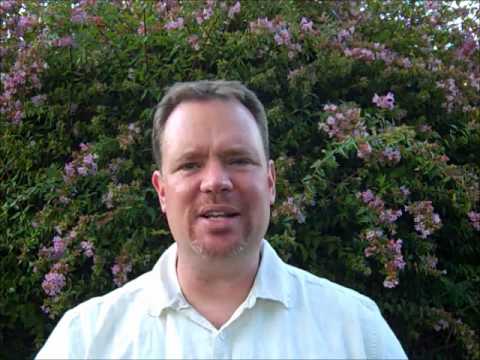 Every step you take in your business can be shared to help encourage others. Every time you have a win or a failure it can be used is supporting someone else.
The world doesn't need any more "I have to know it all before I start" kind of people. The world needs YOU. We need you to step up and just get going. The destination is the very next step you take. Share it and let's help the world discover who you are and the value to have to give.
Ken Pickard
The Network Dad
P.S. Share your thoughts with the community.
P.P.S. I just added a new syndication tool to my arsenal as well…. Social Monkee I thought I already had it, but must have missed it. Will be giving this one a thorough exam and will report my findings soon!