As you may know I've started a 30 days of Mindset to Marketing email series for my list. I've also added a weekly contest just because I can and we have our first winner.
Before I get to the video of my boys and I pulling the winner out of the fish bowl, I thought I would share with you the first email from this series.
Not every email will turn into a blog pots. Oh they may down the road but those receiving these emails will have first chance to learn from them as well as several opportunities to gain entries into the weekly contest. Plus they will be given an opportunity to review my new product. Can you guess what the name of it will be?
30 Days on Mindset to Marketing Day 1 – Passion
Whether you are just getting started online or offline, resurrecting your business or striving for that next "celebrity like" level, you need to be able to bring it. Your passion sets the stage AND platform for others to follow.
It's not your brand… not yet but it will be. That will be built for you. But your passion your why will come across loud and clear with your actions.
Think of the top 5 marketers you like or follow. Why do you follow them? What makes them attractive to you? Is it their skills, knowledge…their story? Now look a little deeper.
That do you think they did to get to where they are? What caused them to persevere to the levels they are at now?
Many people call this their 'why' and there are two areas to this we're going to look at.
Don't ask yourself what the world needs; ask yourself what
makes you come alive. And then go and do that. Because
what the world needs is people who have come alive."
– Howard Thurman, Author and Philosopher
Breakdown the "Why factor" Let Passion Shine
Why factor #1 – List the things you want. Usually it's a certain level of income, travel,
time freedom, pay off debts ect.
Why factor #2 – What are you doing to reach these goals? Why do this…why do that? Why should you blog or promote anything online? Why create content when everyone else is doing the same thing.
The first why factor is easy, and is taught by most people. Create your vision board, know your why. If you have never took the time to actually write out your why you should do it right now.
This is the North Star, the lighthouse of your busy work. Take up to 60 minutes and actually write out your why.
The second is where most get tripped up. They tend to follow something they heard and thought it sounded good at the time only to realize later that it wasn't.
Why is that?
Because they did not do the gut check thing. They didn't take the time to figure out who they are online and probably didn't ask themselves if this thing aligns with what they believe it.
Think about that part again. Is what you are doing aligning with WHO you are and WHAT you are doing? Is it your passion? Is it what you want to be known for?
People talk about how important it is to have a passion and share it with others. This is right on the money. But actions speak much louder than words. So what are you action saying about you?
To identify what you actually passionate about is to know yourself and know who you are, especially who you are online. You have had your whole life to create who you are offline, but most don't take the time and create a game plan for who they are online.
This is actually simpler than most believe and can be found in your work ethic and what you are creating online. Over the next 30 or so day we'll be looking at how to take your passion and add to it your purpose and your cause.
These 3 elements are going to be the foundation for your online presence. This will lead you to your platform. Every leader has a platform. It's about time you have one as well.
Now for the contest winner of the week!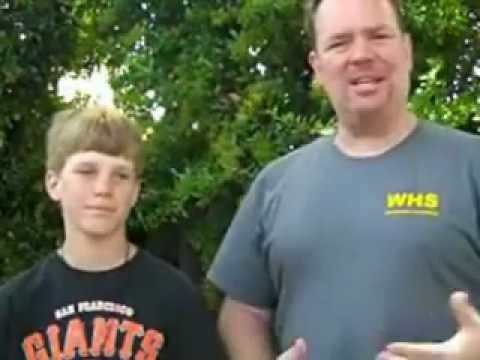 Passion of an Entrepreneur exposed
One of the assignments I gave my list during this 30 days of Mindset to Marketing was to email back what they were passionate about. I was blown away with the responses. I grabbed two of them for you to enjoy.
What I am passionate about from Sue Price
Personal Development- helping people grow and having fulfilling lives.
Family and good friends.
In my days of traditional business my husband and I had a financial planning business. We employed around 40 people. I have been involved in personal development for  most of my life and we encouraged our staff to do the same. We subsided various courses and encouraged them to work with people like Robert Kiyosaki.
One Mother's Day the staff gave me a big card where they all wrote messages to me. A common thread was that people thanked me for seeing more in them than they had seen in themselves.
Later I was part of an organization that brought speakers/educators to Australia and New Zealand. I saw many lives transformed during this time. The downside was I was absent from my family while I traveled. I missed so much.
I have one regret over those years. Perhaps the only thing I regret  in my life and cannot change. I was away from my daughter and step kids while I built these businesses.
I am still finding my way online and in network marketing but I have chosen these vehicles as a way I can help others grow AND also be with their families. If I can help others not wind up with the regret I have around missing my family I will be very happy.
You know Ken as I write this I just got a whole new layer of distinction on my why!
Thanks
Sue
What I am passionate about from Donna Merrill
Because I was an entrepreneur most of my life, my passion is to help others create financial freedom by following their passions. Some don't know what their passions even are because they are caught in their "box"  – It is my job to help them get out of their box by consulting them and leading them to overcoming what was told to them and showing them a world outside that box.   I just love to see people grow.  For their prosperity I like to introduce them on the Social Media Platforms, which I believe will hold strong in the marketplace.  I enjoy teaching them how to do that in an appropriate way without spamming.
I believe that family comes first.  In today's world, there isn't much time for people who want to be with their families.  My passion is to help those to achieve that.  My passion here is to help them get on the online world to market their goods or services.
There are so many moms and dads that have kids and want to be home with them to never miss a beat of their growth. 
The Home Schooling mom that gave up her career can compensate by online marketing
The sandwich generation: Having kids and old parents to take care of Need to be working from home to tend to their family.
The economy
 I would like to see people creating their "back door"  These are the people who keep their jobs, while creating a business online in case of downsizing, loss of their job, or just plain burnout.  This is something that needs to be addressed  and I am passionate about helping those to create that back door to eventually take over their J O B!
Giving back
To see one of my clients reach financial goals, there is that part of giving it back to their favorite organizations. 
We are all here to make money, that is the reality.  But, if I can play a small part of even one person making so much money that they are helping others with it, I've done my job.
Donna
Can you get a sense of passion from Sue and Donna?
Are you playing at the level where you have this same kind of passion? All I can say is wow! These two have it going on.
I'm giving you two opportunities to get in on the action and possibly review my product before it comes out.
First Join the list and receive my 30 days of Mindset to Marketing. Be prepared to engage. The more you  put into it the more you get out of it.
Second, leave a comment below. Tell the community what your passionate about.
When it comes to your business don't leave it to chance. Know who you are and what you have to give.
Ken Pickard
The Network Dad