The other day I kicked off a little contest for my list. You can see the initial post at 30 Days of Mindset to Marketing. So I thought I would create a video just to share what I'm giving away during this 30 days of mindset to marketing.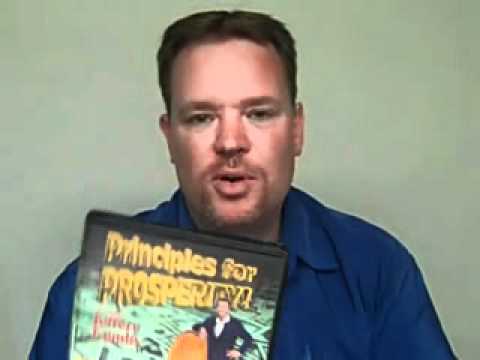 Again here's the skinny. Below is a complete listing of all the hardware I'm giving away. To gain an entry simply opt in and tell me you want to play! Or leave a comment below and tell me you want to play.
Each day I'll send out an email and be asking a question or assigning a little action item. For each reply or completion of that action your name will be added to the bowl.
Over the weekend I'll be pulling a winner from that very bowl!
So in addition to some mindset to marketing cream of the crop coaching you will also be able to win some awesome training from some of the best trainers in the industry!
Ready to play?
More Heart than Talent (8 cd set) – Jeffery Combs
You will discover many new concepts for effectively transforming adverse situations into empowering growth experiences as you proceed on your path toward developing yourself into the leader you've been looking for.
Step out of your talent and into your heart
Become the leader other people are looking for
Become a goal getter not a goal setter
Develop an agenda for change
Understand why you do what you do
Glide through adversity
Manage yourself instead of your time
Develop your emotional resilience
Get off the emotional roller coaster
Live in your intuition
Feel from your heart
Be in the moment
Your Brave Heart Volume 1 (8 cd set) – Ellie Drake
"Your Brave Heart" is an enlightened audio program that provides an empowered philosophy which will guarantee your success in business and life in general.
Overcome adversity and create by using what you already have.
Release your subconscious fears.
Realize that you are worth it
Generate universal energies that attract abundance.
Secrets to becoming a master prospector and closer
The one ingredient that sets you apart from other prospectors.
The true meaning of network marketing
The effects of fight or flight in your business.
Money Masters 1 (8 cd set) – Jeffery Combs
Jeffery Combs has once again broken new grounds by bringing together a collection of world famous speakers and authors to share with you how to become a Money Monster! Eight speakers share wisdom of real world application that you can literally take to the bank! Join ranks with us and create your own financial destiny
Money Masters series 2-4 (3 more 8 cd sets) build on the foundational principals of Money Masters 1. With these thoughts, beliefs and actions, you can align effortlessly with true prosperity.
3 way call etiquette
Operate with a consistent "sense of urgency"
Identify and close the four main personality types
Release your fear and stay in your power
Neutralize the 5 most common objections to create sales now!
Learn the Skills from a Master Closer.
Special guests: Laura Kall, David martin, Michael Litman, Artenis Lampert, Fredric Lehrman, jerry Clark, Lisa Kitter, Phil Laut, Anne Gillis, Cynthia Kersey, Robert Butwin and Doug Firebaugh.
Prospecting With Purpose (8 cd set) – Jeffery Combs
This empowering audio program is designed to educate and assist you in achieving personal growth and effortlessly connecting with others. Each of the contributors to the course shares with you their expert knowledge and experience for building massive success with immediate results. You will also discover the many unique tools and techniques these highly successful individuals have implemented to explode their businesses.
Special guests: Jerry Clark, Artemis Limpert, Todd Falcone, Laura Kaufman, Aaron Rashkin
The Psychology of Prospecting (8 cd set) – Jeffery Combs
Learn to attract prospects who become prosperity partners. Effectively turn your prospecting time into money. Interview prospects using a posture that keeps you in your peace. Master the art of listening and hear what your prospects mean not say. Use three-way calling techniques that produce results and get your point across in 30 seconds or less.
Attract prospects who become prosperity partners!
Effectively turn your prospecting time into money!
Interview prospects from your peace!
Master the art of listening to hear what people mean, not what they say!
Use 3-way calling techniques that produce results!
Get your point across in 30 seconds or less!
Increase confidence
Learn the Skills from a Master Prospector…
Personalities for Success The Animal Factor (8 cd set) – Jeffery Combs
Understanding and communicating effectively with the four main personality types is imperative to achieving success. In this 8-CD audio program Jeffery Combs breaks down the four main persomality types, explains their hot buttons, likes and dislikes, and teaches you how to connect and communicate with each personality to eliminate conflict and inspire collaboration!
Animal Factor introduces us to 4 Animals (Lion, Monkey, Owl, Koala) and their personality types.  Here is a brief description to each animal type:
The Lion: Aggressive, dominant, also known as Type A or Red color
The Monkey: Connectors, life of the party, also known as Blue color
The Owl: Analytical, thinkers, facts/details, also known as Green color
The Koala: Nurturer, relaters, also known as Yellow color
Immediately increase your sales and productivity by listening and communicating effectively
Identify the "hot buttons" that motivate each personality type
Eliminate "personality conflicts" once and for all
Create rapport at levels you previously thought impossible
Instantly identify the four basic personality types to create instant cooperation enthusiasm and activity!
Understand your personal behavior patters as well as those of others.
Principals for Prosperity (8 cd set) – Jeffery Combs
This CD set has an exercise called 'Success Contract for Goal Getting' that will unequivocally allow you to understand about how your conditioning about money hinders you today.  Plus, it will give you insight on how to change your dialogue with money.
The six basic prosperity myths that may be holding you back and how to overcome them
The thirteen secrets used by the super rich for turning failure into fortune
How to create belief systems that produce unlimited wealth
Three key points that will magnify the prosperity results in all of your financial endeavors
How to upgrade your dream consciousness to be do and have MORE that you ever thought possible
How to release any unconscious resistance you may have towards money so you can create the prosperity you seek and deserve
Mindset Consciousness (8 cd set) – Jeffery Combs
Mindset Consciousness is the very first audio cd every produced by Jeffery Combs.  Since then, Jeff Combs' many audio training series have benefited thousands of entrepreneurs at all levels of conscious development.
The secret to success is self-motivation.  A richer and more rewarding life is locked in the confines of your own mind.  This powerful 8 cd series will greatly assist you in achieving that entrepreneurial mindset that you require in order to achieve the success that you so richly deserve.
Overcome adversity and create the reality you desire and deserve
Identify your beliefs and reprogram your subconscious mind
Create self-empowering situations
Let go of past conditioning
Live in the solution
Strengthen your self-image
Shape your perceptions
Develop your vision of your future and a plan of action
Home Presentation Success System (2 cd set) – Dani Johnson
How To Conduct Presentations, Close And Start New Reps For Explosive Growth. Build Momentum and Duplicate Your Efforts with This Simple, Proven Training System!
Presentation Success System Will Show You:
The raw

truth

about rejection, and how to overcome it
Dani Johnson's proven 9 step formula to a successful presentation, and why these steps work so well
How to get paid daily for your work and watch your bank account grow
The

most common mistakes

you are most likely making in your presentations right now and how to correct them before your next presentation so you stop leaving thousands of dollars on the table
How to connect with people on a whole new level just by being yourself
How to create an excitement level that people can't resist
How to maximize your time and duplicate your efforts by mastering OJT (on the job training)
How to make your new recruits a paycheck their very first week so that they become more motivated and work even harder.
More information plus sample audio here
Insider Secrets To Home Business Success (2 cd set) – Dani Johnson
How To Build A Profitable Long-Term Network Marketing Business
Insider Secrets gives you the chance to:
Learn a 5 step process that is proven to create monstrous residual income.
Learn specific techniques that have created $40,000-$60,000 dollars in new sales volume in one months time.
Learn how to implement certain training methods that will free up your time and make you more money.
Establish financial independence.
Learn how to identify the five different types of reps so that you can establish a lasting relationship with each of them.
Alleviate pressure and fear from your prospects so that your closing ratios soar to record numbers.
Learn key insight into the strategies and techniques that keep the industry's leaders making 6 and 7 figures.
More information plus sample audio here
Dani Johnson's LIVE in North Carolina (10 cd set) – Dani Johnson
10 entire CD's with over 10 whole hours of audio captured live at this awesome life altering business event! The CD's have been digitally mastered, edited and produced for sound quality and content integrity. The 10 CD set comes in a very high quality vinyl case that will allow you quick and easy access as well as protection to your CD's.
In addition to the Mindset to Marketing strategies AND the training courses from my personal library I'm also giving away 1 on 1 strategy session for each winner.
If there's one thing I've learned is that massive results required massive action. But a little mastermind goes a long way to helping YOU get there faster!
Take me up on this challenge…on this journey and you might be surprised at what we can accomplish together!
Join the list below and tell me you want to play!
Ken Pickard
The Network Dad