Welcome to Day 4 of our Content Syndication Strategy Series. Last post we talked about the power and leverage of leaving good blog comments. Today we're moving into social media and we're starting off with Twitter!
I can already see the two camps forming now. Those who love Twitter and those who just don't' get it. Now before you skip today lesson I want you to think about this. Weather you get it, love it, hate it or what ever…Twitter is currently the 9th most visited site of all time according to Alexa.
Something to consider if you're not using Twitter in your day to day relationship building / marketing efforts. Lets do some quick rapid fire answers to the most common questions. Ready for our Twitter tip…first course…the appetizer if you will?

No you don't need to read every tweet…and how could you?

Yes a tweet is like saying hello or replying back to someone.

No you should not have your Twitter feed go to your Facebook or LinkedIn accounts. Look at your stream..is anyone listening?


Yes you can use automation, not always but some is ok.

Yes you can build relationships with simple little tweets.

Yes you can find you target audience or prospect or next business partner from Twitter.

Yes you should have a smiling picture, quick witty bio and link to your blog.

Yes you can get addicted to Twitter, but it's ok…15 minutes a day is good for you. Pace yourself.
Twitter Explained.
Ok so what is the deal with Twitter anyway? Let me put Twitter and for that matter social media into perspective. I share this in the video as well, but I really want you to get this and then give it away.

Social media is like a big party. Think of having a bunch of friends and family over for a get together or BBQ. Now each of your friends brings a few of their friends and soon you have a few hundred people at your party. Well Twitter is like the front door of that party. It's where you get to meet people quickly… tell them where to put their coats, where the bathroom is all that good host/hostess kind of stuff.
If the party scene doesn't vibe with you then think of high school…or college if you remember any of it. You probably passed people in the hall ways between classes. Those you knew you said hi to real quick and you probably mentioned something to about how you'll meet them later for lunch or after class. Either way it's a quick hello, hey how ya doing.
Did you talk to everyone…highly doubtful.
Ok back to the party. From Twitter you can have people connect with you on Facebook. You can use a DM or toss our your Facebook profile or business page occasionally. Facebook is like the living room or den of the party. There are pictures on the walls, people are commenting on statuses, connecting in groups, sharing more information and hanging out just a little more. You get to learn more about your new friends on their extended info pages, quotes and videos. There's a different vibe on facebook than on the simple fast pace of Twitter.
Are people following you? Have they sent you a friend request in hopes of getting to know you more? Hmmm…
Now from Facebook AND Twitter you start to move the party to where the food is. Either the kitchen / patio or in this case to your blog. You continue to foster your relationships with your new friends aka followers. You give them something to eat. Something they want…something that builds that know, like and trust value.
Let me ask you this…if you pitched a biz op at a party full of people you have not gotten to know well, how do you think it will go over? Hmmm…

Hopefully that cleared the air on their differences between Twitter, Facebook and your blog and how to leverage them. Each social media site has it's own characteristics and personality. Get to know them well and they will serve you well.
Twitter Tips for Syndication… Serving others first
Twitter Tip main course
Most Twitter training videos will show you how to build a follow and get leads. Those are all good, but today i want you to think of others first. We're going to use the law of reciprocity. It's actually biblical. "Do unto others as you would have them do unto you."
Now I went overboard a little in the video…it's a tad over 18 minutes so I'm going to highlight a few sections for you.
At 4:20 i share how to spin a RT from someones elses blog. This little tip will set you apart from the drive by RT'ers. it's the little extra steps that make the difference.

At 7:00 I dive into a cool tool that you should only use for your inner circle tribe members. This will allow you to promote your close tribe members while sharing good quality content to your followers. USE WISELY!

At 11:55 I really hit the meat of it and show you how to be a "Power Tweeter" It's not for the faint of heart.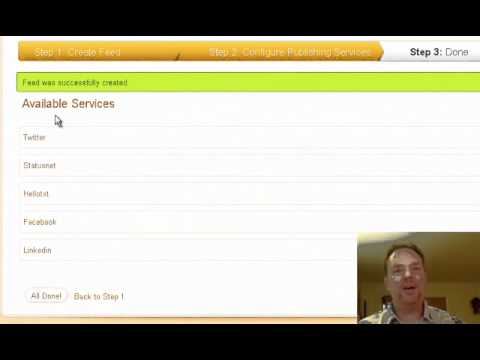 Welcome back! Hopefully you took some good notes and you were able to soak up something new. Now I have some extra goodies for you. We're going into extra innings by sharing some of my blogging friend's best Twitter advice. Dive into these posts below, leave good quality comments, gather all they have to offer and you can start to bend Twitter to your will.
Anna Hoffman serves up some golden nuggets in "How to Get Targeted Traffic from Twitter with an Ethical Bribe" 
Can you really get targeted traffic from Twitter with a bribe? And can a bribe ever be ethical? You bet and you bet.
I get this question a lot: "I want to use Twitter to promote my business site/blog. I do engage with my followers and people I follow, ask questions, respond to their tweets – do everything I should be doing on Twitter… Continue Reading Twitter Tips

Adrienne Smith Shares her "20 Tips for Getting Your Content Retweeted on Twitter"
I know there are a lot of Twitter fans out there, admit it! You can't deny the power of Twitter.   Try all you want but it's one heck of a powerful social media site.
Did you know that Twitter now has 200 million registered users but about 100  million are active every single month where around 50 million.. Continue Reading Twitter Tips
Catherine Alexandra has all the birds singing with these 5 power tips on "What The Twit? (Twitter Tips)"
I see a lot of people comparing it to Facebook these days, but it's really not like Facebook at all, if you ask me!
So what's the deal with Twitter?..

I'm going to share with you some info on Twitter as well as some of my top Twitter tips to help you get your arms around the subject and start making some headway with this … Continue Reading  Twitter Tips


Okay, so I'm the first to admit that I just didn't "get" Twitter as a Network Marketing Tool at all! 140 characters of "lol" text and people pushing their latest biz op on you – I mean come on!! Am I alone in this?
Thankfully it would appear not, as even some of the "gurus" agreed with me when I spoke to them at a live event recently, BUT they were able to share… Continue Reading Twitter Tips

 Chris Brogan lays down his "50 Power Twitter Tips"
A while back, I wrote 50 Ideas on Using Twitter for Business. It still gets plenty of attention, as it's listed as an official resource on the Twitter business resources page (thanks, @ed!). But you know, I can't leave well enough alone, so here I am with another 50 Power Twitter Tips. Feel free to re post all or any of this, but if you do, please give credit to this link… Continue Reading Twitter Tips

Twitter Bonus Tip
Are you full yet? I hope you have room for a little dessert because I have one last Twitter tip for you.
90% Give – 10% take

When you're on Twitter you should be on. RT, @ reply, be connecting. 10-20 tweets in a 5-10 minutes session is very easy to do and that's the 90% give. Now thew 10% take is a tweet driving your followers back to your blog or capture page. Have this be your last tweet for your session. This is called a "Hanging Tweet"as it hangs around after your done.
That's it for now make sure you leave a comment and share you favorite Twitter Tip and if you have a tip you would like to leave for the community please do so. Heck you can even comment on someones elses tip!
Ken Pickard
The Network Dad
P.S. make sure you have your Gravatar… I want to see those smiling faces next to your rock star comments!
P.S.S. I created a secret group on Facebook that designed just for bloggers who leave good quality comments on other blogs as a full time blog growth strategy and I have 10 spots open as I'm keeping this group tight. For qualification details send me a message on Facebook
Update…The Network Dad is now powered by Comment luv.. So Enjoy the luv when you leave your awesome comment!